These are some of our favorite keto dishes and keto staples. Some I've created on my own, others are ones I've made from recipes I've found on the internet, which may be modified from the original recipe. Check it out, there are a lot of foods that we cook because we have a large family–six of us–and the kids are picky eaters. I'm not even sure they're really ours. 🙂 Pictures and recipes included.
Easy Dishes
Living a busy lifestyle, easy keto dishes are a must. Four kids, two dogs, and full-time work leave us scrambling for time so you'll find a lot of fast, easy dishes that take little to no preparation. As someone who appreciates delicious food, I also do quite a bit of cooking and make gourmet meals as well. You can sift through the recipes to find the quick ones that catch your eye or ones that put your culinary skills to the test. Don't worry, I'm no Rachel Ray so I won't leave you scratching your head.
One Major Staple
Okay, some will SWEAR not to consume artificial sweeteners BUT I love drinking tea and I like it sweet. Personally, I've never had any problems with artificial sweeteners stalling my weight loss or making me crave more sweets but every person is different. I drink these every day with a mix of plain old water or water with Mio drops. Granulated artificial sweeteners give a nasty aftertaste in your mouth that you have to acquire in order to not taste it anymore (which I can now do) but I found these artificial sweetener drops that taste JUST like REAL sugar without the nasty, bitter aftertaste. They are zero carbs and zero calories. I use them in my tea and coffee. They're a bit pricey, but I buy the 3-packs and it will last me about 6 months so I only buy it twice a year.
Here are a couple of examples of favorite keto dishes that we love to cook….and eat!
Or if you think you have the basic understanding, begin your 21 Day Sugar Detox Below….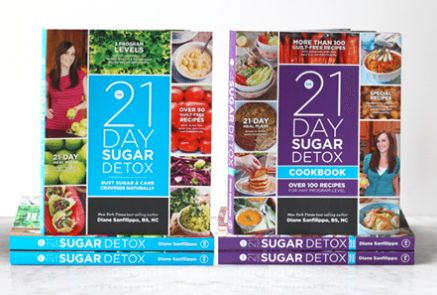 Download a Free Keto Grocery List Plus a Limited Time Bonus
Subscribe to our mailing list and get helpful keto tips, recipes and updates delivered right to your inbox.
Thank you for subscribing.
Something went wrong.